Dave is a graduate of Geneva College where he focused on Student Ministry and Biblical Studies. Before coming on staff at Bridge, he had been involved in church ministry since 1999, mostly serving in student ministry. Dave married his best friend, Jessica, in December 2004. They have 2 kids; Seth and Allie. Originally from Western PA, he and his family are passionate Pittsburgh Penguins and Steelers fans. He has served in churches in Pennsylvania, Michigan, and Ohio. Dave and his family came to Bridge in the fall of 2015. He serves as the lead pastor overseeing the staff, day to day operations, and is a primary teacher on Sunday mornings. He has a strong desire to help people connect with God and with other believers. Dave is also a part of the preaching team at Bridge. He enjoys studying and discussing theology, leadership, and apologetics.
Jerra has been part of the Children's Ministry leadership since the formation of Bridge Bible Church. She cares deeply about the spiritual formation of children. It is a joy for her to see children introduced to Christ and grow in their relationship with Him. Jerra has a minor in Bible from Cedarville University. She has been married to her husband Tom since 1997. They have three school age children: Grant, Emma and Carson. Jerra is a registered nurse, but is currently a stay at home mom. She enjoys volunteering at her children's school and loves to cook for her family and friends.
Jon grew up in a musical family and has served and been involved in church ministry since 2000. He has a passion for seeing people become fully committed followers of Jesus and pursuing God through worship. He has studied music at Kent State University and Cleveland State University. Jon currently works at Christian Healthcare Ministries in Barberton. In addition to enjoying most styles and genres of music, he enjoys Star Wars, is an avid fan of board games and other equally nerdy interests. Though there's nothing he enjoys more than spending time with and exploring with his daughter Rosalyn.
Having lived in Brimfield nearly all her life, Angela has a love for the community and its families and has enjoyed being a part of Bridge Bible Church since the beginning. With many years of experience in children's ministry, she loves team building and teaching and encouraging children of all ages to know, trust, and talk to the God who loves them and to see the beauty and details in the world He has created. She can often be found reading, working in the garden, making all-natural soaps, or taking care of her pet chickens, rabbit and dog.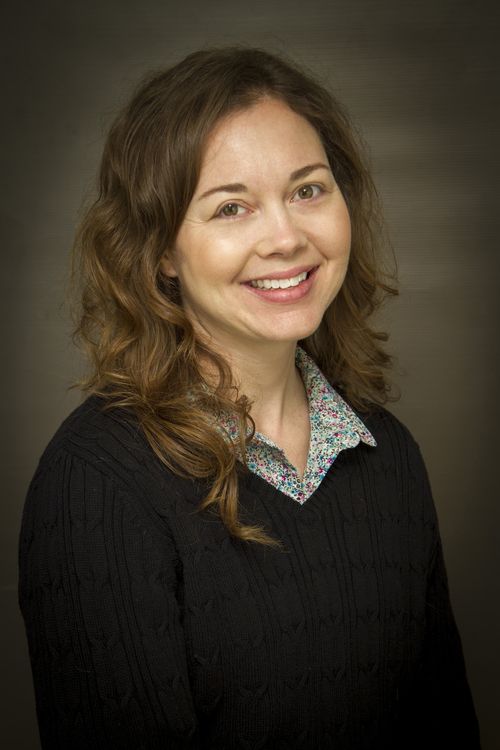 Director of Office Administration
Kelli is married to her high school sweetheart and best friend, Matt. Together they have four children: Reese, Brynn, Shane and Grant. They live in Brimfield and have been attending and serving at Bridge since 2015. Kelli enjoys playing sports, reading, and creating memories with her family.